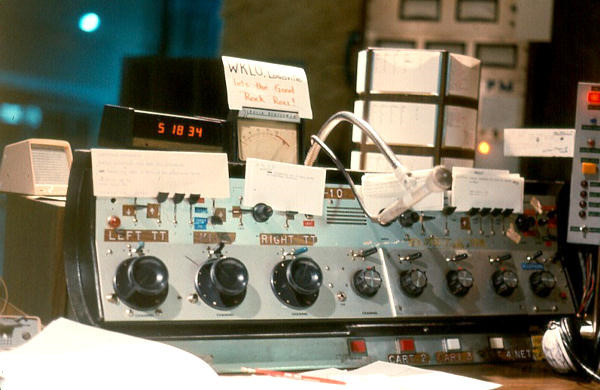 Here's the early '70s version of WKLO Control Board. Note the Lazy Susan that's holding 3x5 cards (live PSAs). Somehow it managed to end up at WAKY when a certain WKLO jock left. This is the same board that was put in place when WKLO started broadcasting from the Walnut Street showcase studios in the mid-60s, except it's been modified by the WKLO engineering staff. The middle row of push buttons and the large knobs to the right of the buttons have been removed, replaced by five smaller pots.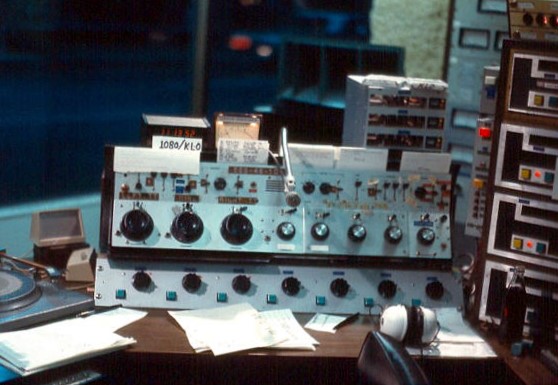 The WKLO Control Room in 1974; note the addition of the "homemade" row of pots and remote starts and the addition of the ITC triple-decker cart machine. Eventually another ITC 3D machine would be added. The board was used all the way through WKLO's demise in 1979.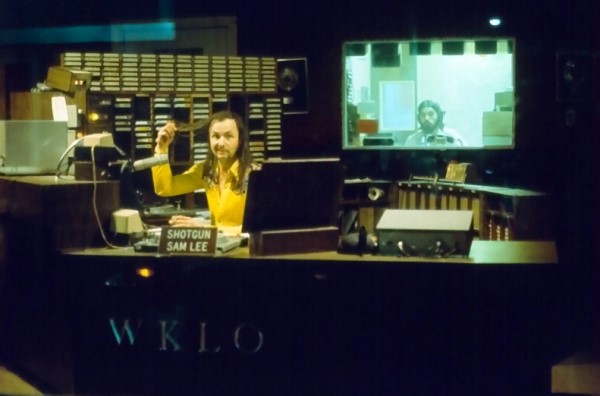 Shotgun Sam Lee with Rusty Rodgers in the news booth (1974)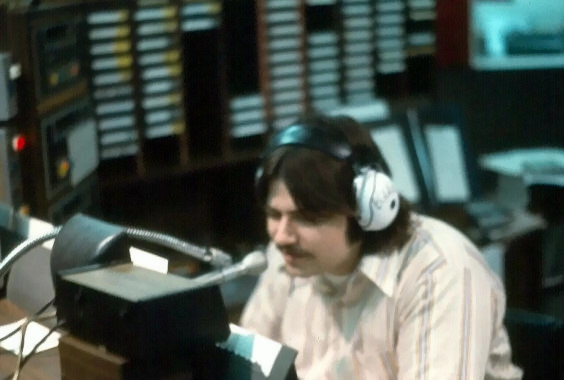 Ron Lake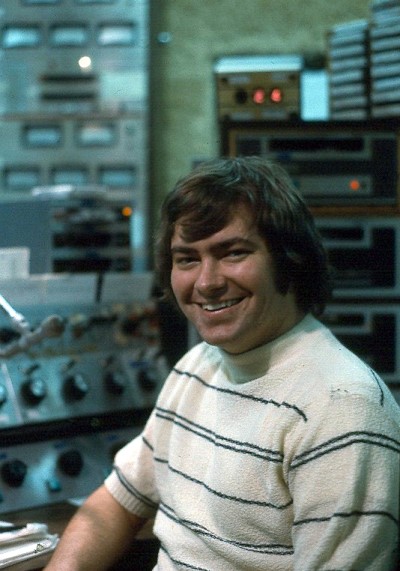 Dan Mason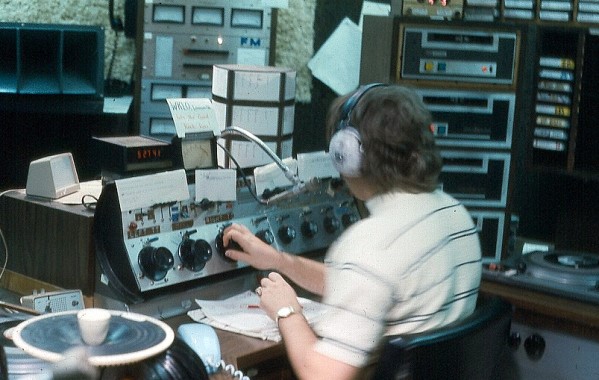 Dan Mason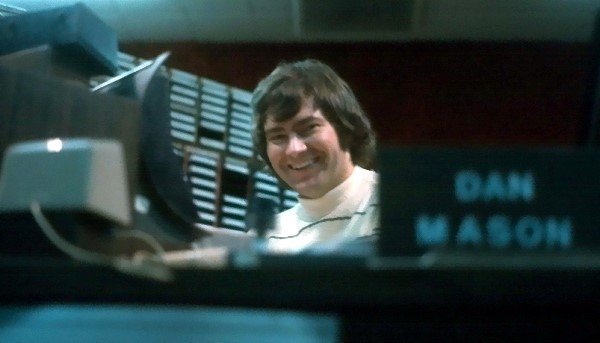 Dan Mason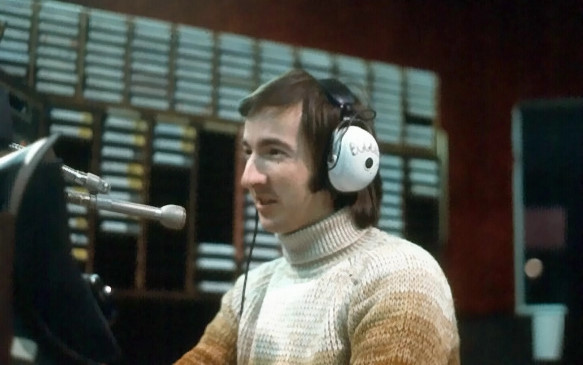 Mike Rivers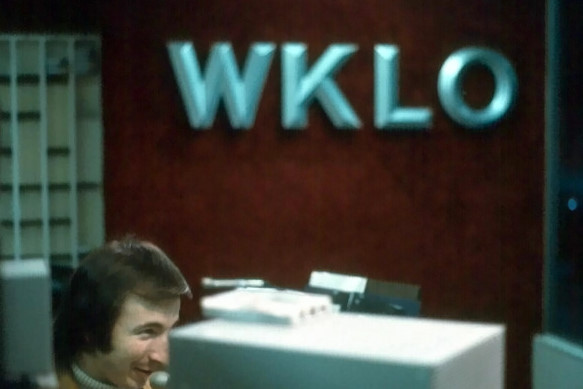 Mike Rivers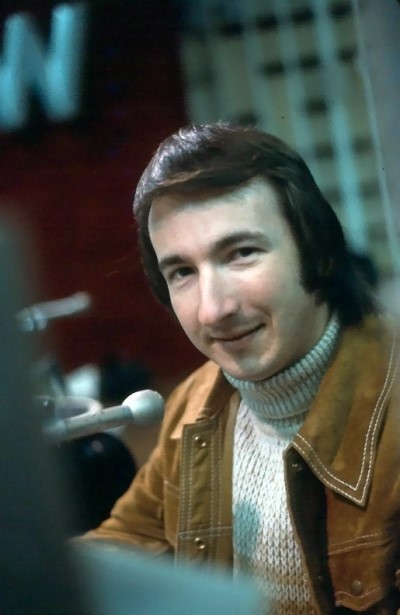 Mike Rivers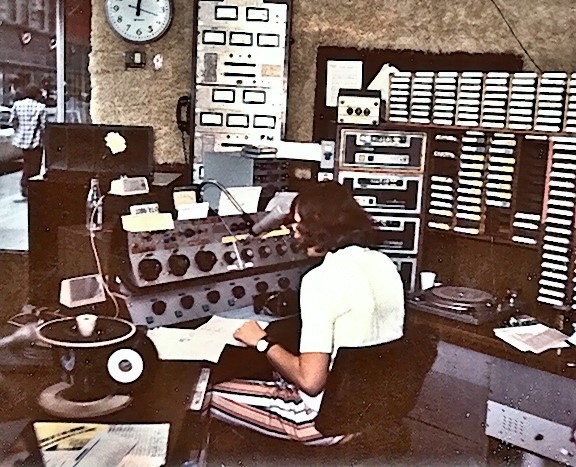 1974 shot of Gary Major in the WKLO Control Room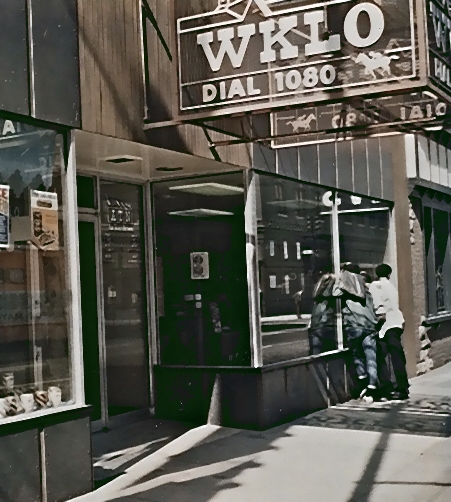 This circa '73 photo of the WKLO storefront studios was contributed by Bo Brady (a.k.a. Tad Murray) who wrote: "Nowadays can you imagine kids standing around watching a guy play records?" Bill Love (Bill Herald) added: "Notice the speaker in the ceiling of the entry alcove. At one time it used to blare WKLO to people on the street but the jocks would open the mike and say hello to girls on the air so management had to disconnect it. Those are the current top 40 survey sheets taped to the window, and on the left of the entry alcove is a small display window where a featured client's products were displayed. Our copywriter Carolyn Davidson was in charge of that window."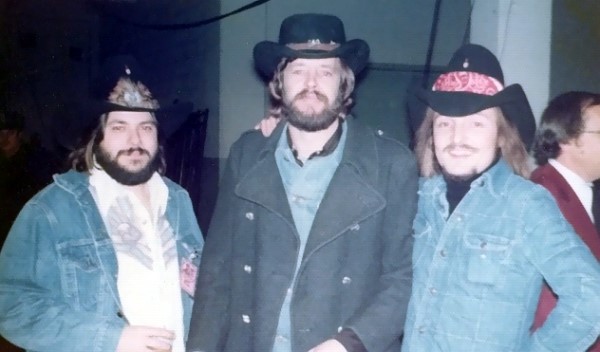 Ron Lake, Country Singer Rusty Weir, and WAKY's Coyote Calhoun at Volunteer Jam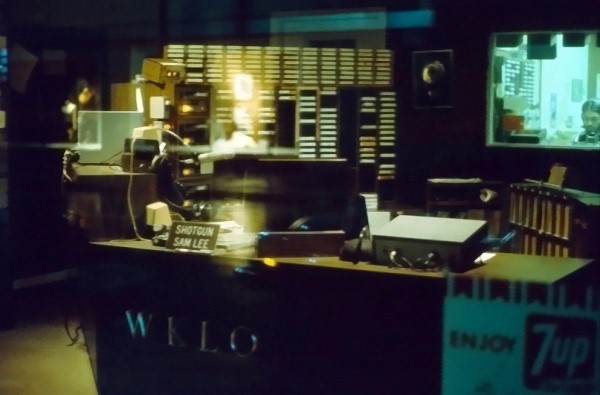 Empty WKLO Control Room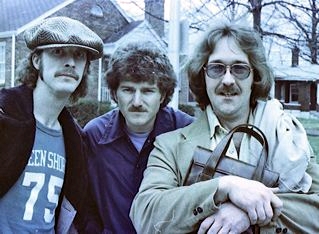 WKLO Jocks Bob Cline, Gary Griffin and Bo Brady (1974)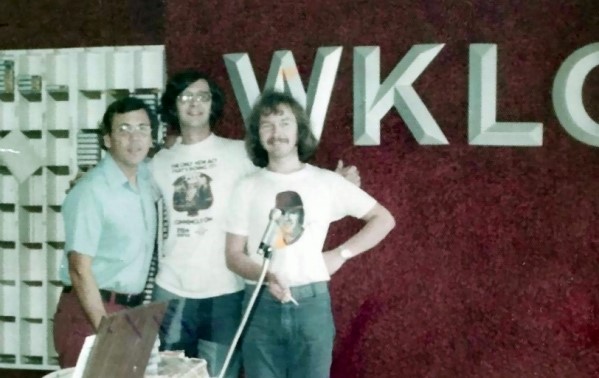 1975 pic of PD Lee Gray, APD/MD Gary Major and recording artist John Dawson Read,
who stopped by WKLO to promote his first album "A Friend Of Mine Is Going Blind".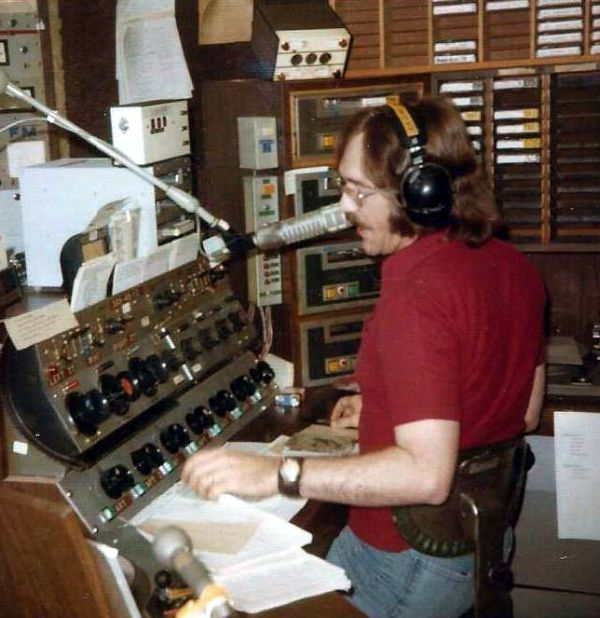 Bo Brady on the air (1975)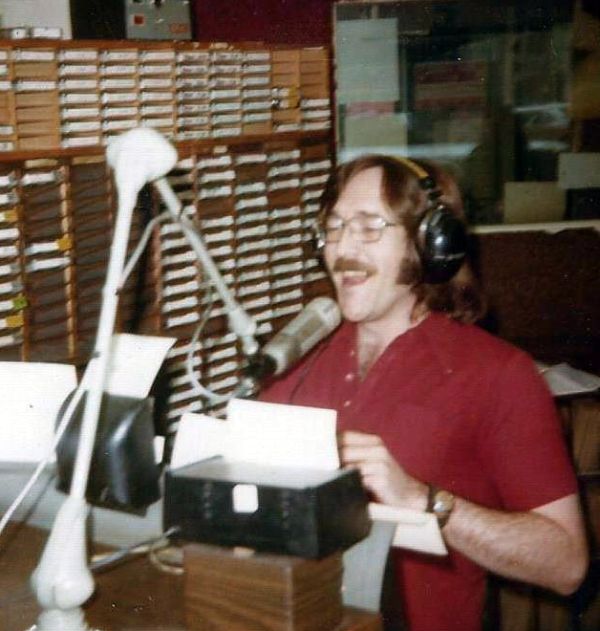 Bo Brady on the air (1975)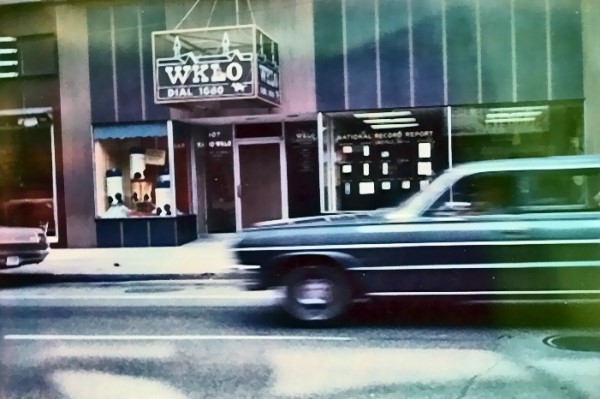 Mid 1970s exterior photo of the WKLO Walnut Street studios